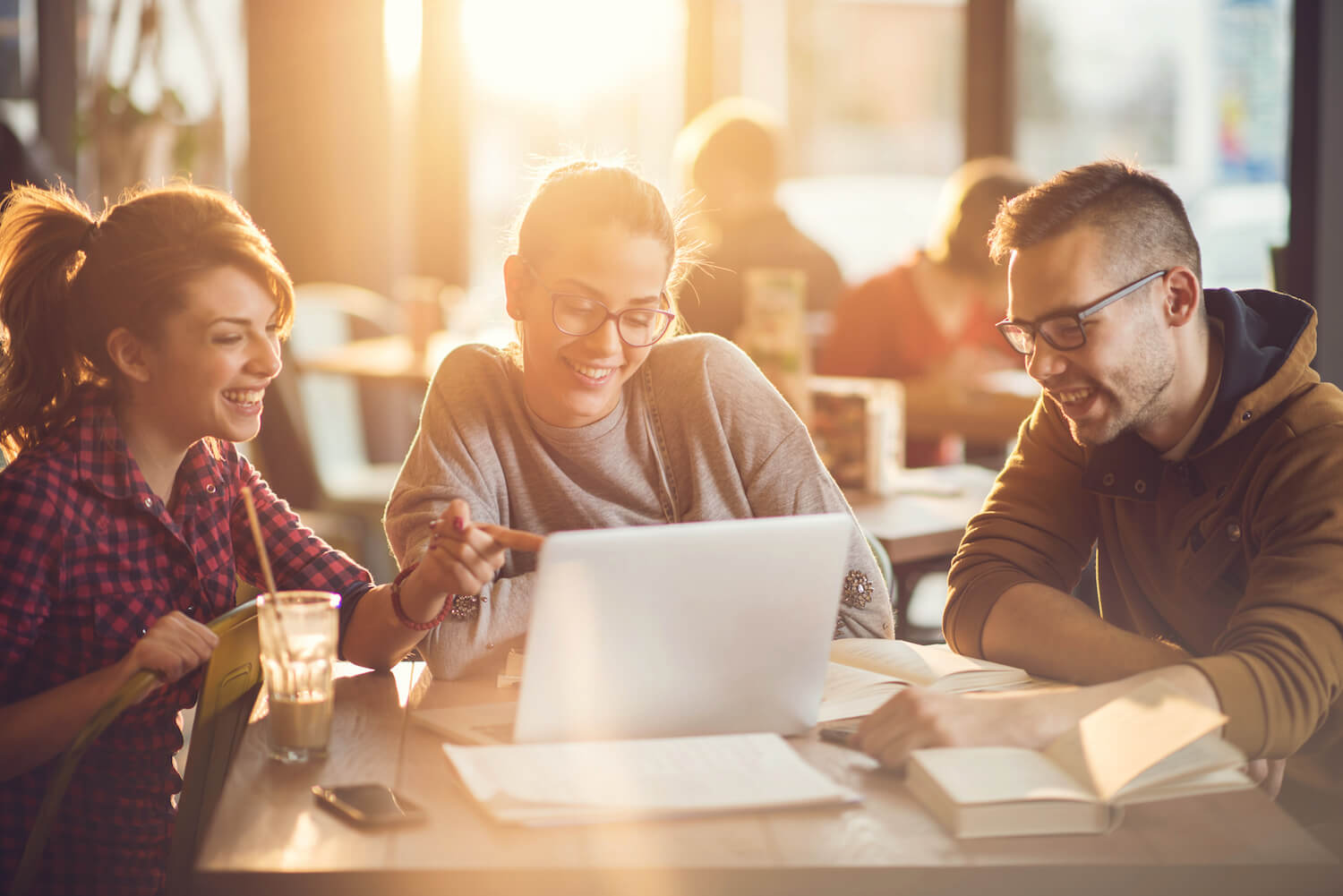 Winter term is in full swing, and we hope all is going well for you. We have some fun events planned this month, so make sure to keep an eye on our social media for announcements. It's not too late to renew your lease, so stop by the front desk for more information on how to do so.
Special Highlight
The 10-seat theater room in our West building is perfect for watching shows with friends! Whether you want to have weekly viewing parties or watch the big game on an 80-inch TV, this is the perfect spot to do so!
Reminders and Updates
There's still time to renew your lease! Just come down to the front desk for details. Our community is filling up more quickly than normal, so we encourage you not to wait!
Focus on Career Success
Whether you are a sophomore looking at internships or a senior getting ready for that first job after graduation, the spring semester brings added pressure as you seek to set yourself apart and set yourself up for success.
Here are five tips to keep you moving forward on a career success track:
Tip #1: The key to getting hired is selling yourself better than the other candidates. What's your pitch? Practice concise ways to share your value and what you are looking for.
Tip #2: Your resume's only job is to get your foot in the door! Have it critiqued at the career center.
Tip #3: Google yourself: What does your online presence tell future employers? Are you focusing on your online brand? Your potential employer is! Work on shaping your presence online and off.
Tip #4: Come up with EVERY reason an employer might not hire you — and an answer for each objection. For example, "What I lack in relevant experience, I make up for with my drive and proven ability to learn new things quickly."
Tip #5: Learn from the best! Find people doing what you want to do and doing it well — and ask them for guidance. It'll be well worth your time and perhaps a few cups of coffee to do informational interviews with others on their success stories.
These tips are obviously just the tip of the iceberg. Watch out for career success experiences here at your community. Whether you want feedback on your pitch or need someone to critique your resume, let us know how we can help you and connect you with resources to assist in your success!
Speaking of career success, did you know that as a resident of a Campus Advantage property you have FREE access to our exclusive Career Success Portal? Browse millions of jobs, including over 500,000 unique job postings, build your resume, practice your interviewing skills, and much more. To access the Career Success Portal, visit your resident portal and look for the sign-up link!
Community Events Calendar
National Snack Food Month Kickoff — February 1
National Pizza Day — February 9
Valentine's Day Dessert Bar — February 14
Big Wild Tickets' Raffle — February 25