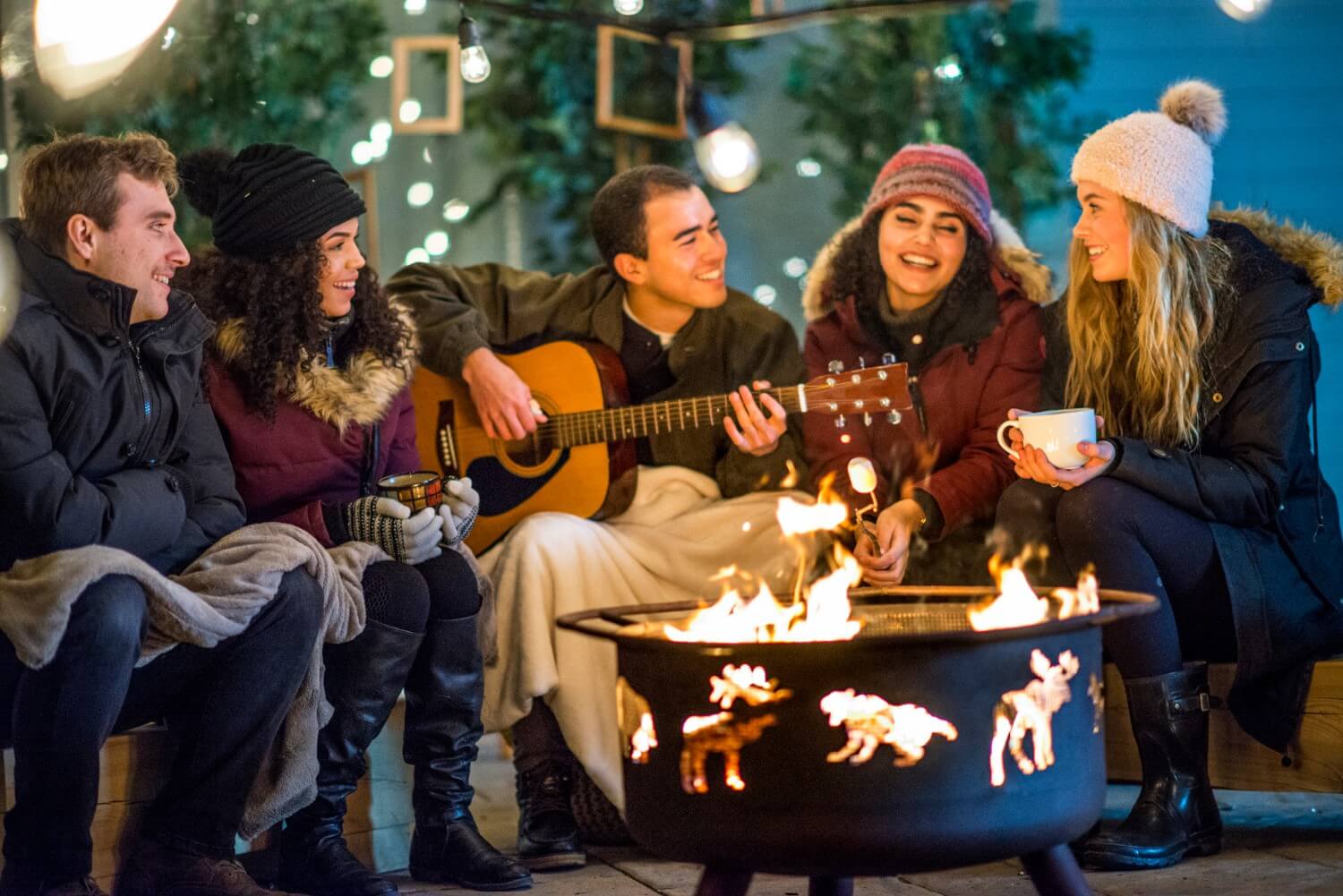 Fall term is almost over, and we hope everyone enjoyed it while it lasted! We have some fun events planned for this month to celebrate the holidays and cheer you on during finals week. Make sure to follow us on social media for event details.
Special Highlight
When leaving for winter break, make sure to set your thermostat between 69–72 degrees. This will keep your energy bill low.
Reminders and Updates
If you choose to leave your car over winter break, we recommend removing any and all valuables.
Tips to Help You Through Finals Week
The time that you've been dreading all semester is here: final exams. This is a very stressful time for everyone, so remember to take a minute just for you.
Studies have shown that when you take one minute just for yourself every 30 minutes, your grades will improve. Cramming has proven not to work because you're stressed, exhausted, and less likely to absorb everything that you're trying to learn. Taking a minute just for you will allow you to breathe and reset your mind as you continue to study.
After your minute, make sure to take 10 more minutes to review what you've learned, and then 20 more minutes of new information before you take another break.
Just thinking about final exams gets stressful, so make sure to breathe and prepare the right way. Whether you're writing papers, presenting, or taking an exam, preparation is the best way to get an A.
Here are some professor-approved study tips:
Drink water, not soda or energy drinks.
Eat fruits and veggies to give you natural energy.
Turn your phone off as you study to lessen distractions.
Find a study partner so you can quiz each other.
Use the on-campus tutoring centers or peer-led groups.
Talk to your professors! It shows that you care and are trying to do well.
Make sure to eat a good breakfast the day of your exam. It truly is the most important meal of the day.
As a member of the Campus Advantage team, we want to do all we can to help you succeed! Make sure to stop by your local front office to see what resources or events they have to help you during this stressful week. We know that all of you are going to do amazing on your final exams!
Community Events Calendar
Clothing Drive — December 1–15
Finals Fuel Day — December 3
Insomnia Cookies — December 7
Hot Chocolate Bar — December 21