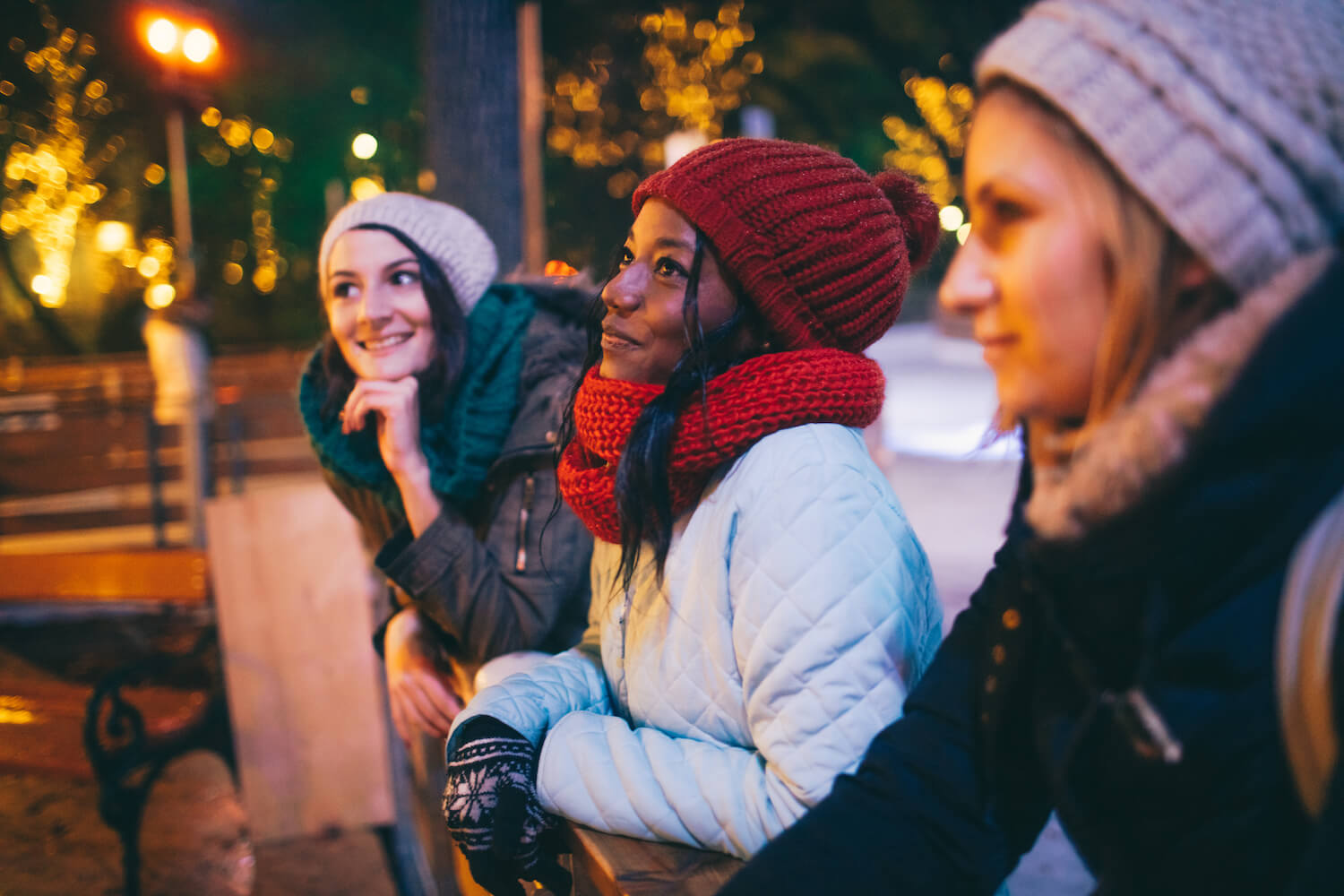 You all are so close to the end of the term, and we want to see you succeed! Let us know if there's anything we can provide to ensure you get those grades you deserve. The Soto wishes you merry Christmas, happy Hanukkah, happy Kwanzaa, and happy new year!
Special Highlight
Tips to beat the winter blues:
Exercise regularly — Exercise is a catalyst for bringing out serotonin, which can increase your energy.
Make plans — Don't hibernate! Make plans with friends and family to get out at least once a week.
Get sunlight — Open those blinds and let sun rays into your living space. Getting doses of natural light can boost your serotonin levels, and it's free!
Don't forget — The Soto team is here for you in all aspects. Don't be afraid to visit the leasing office if you need a laugh, need to vent, or need a hug.
Reminders and Updates
It's holiday season, which means we will have holiday hours:
Christmas Eve – Closed
Christmas Day – Closed
New Year's Day – 10 a.m.–5 p.m.
Martin Luther King Jr. Day – 10 a.m.–5 p.m.
If you haven't secured your spot for next year, hurry up and do so! Rates will start to go up soon, so we want to ensure you all get the best rate. Download the ActiveBuilding app to be able to mingle with other residents, keep up to date with events, and get push notifications when you get a package. For any resident issues, roommate conflicts, and event idea submissions, please email our Leasing Manager, Ella Narvasa, at [email protected].
Tips to Help You Through Finals Week
The time that you've been dreading all semester is here: final exams. This is a very stressful time for everyone, so remember to take a minute just for you.
Studies have shown that when you take one minute just for yourself every 30 minutes, your grades will improve. Cramming has proven not to work because you're stressed, exhausted, and less likely to absorb everything that you're trying to learn. Taking a minute just for you will allow you to breathe and reset your mind as you continue to study.
After your minute, make sure to take 10 more minutes to review what you've learned, and then 20 more minutes of new information before you take another break.
Just thinking about final exams gets stressful, so make sure to breathe and prepare the right way. Whether you're writing papers, presenting, or taking an exam, preparation is the best way to get an A.
Here are some professor-approved study tips:
Drink water, not soda or energy drinks.
Eat fruits and veggies to give you natural energy.
Turn your phone off as you study to lessen distractions.
Find a study partner so you can quiz each other.
Use the on-campus tutoring centers or peer-led groups.
Talk to your professors! It shows that you care and are trying to do well.
Make sure to eat a good breakfast the day of your exam. It truly is the most important meal of the day.
As a member of the Campus Advantage team, we want to do all we can to help you succeed! Make sure to stop by your local front office to see what resources or events they have to help you during this stressful week. We know that all of you are going to do amazing on your final exams!
Community Events Calendar
Candygram — All Month — Send a neighbor or your bestie a candy cane! (4 you, Glen Coco; you go, Glen Coco!) Just come to the front desk and tell us the name and room you want to send a candy cane to.
Cookie Decoration — December 6 from 2–4 p.m. — Join us in the lobby to decorate cookies and drink hot cocoa.
Giving Tree — All Month — We will have a Christmas tree in the lobby, and we want you to join in on the season of giving. Put your favorite ornament on the tree with a special note to someone you love, or place a gift underneath the tree for someone in the building and we will deliver it to them!
Breakfast for Dinner — December 9 from 5–7 p.m. — It's finals week, and we know you're going to be up late, so we will have breakfast for dinner available!
Make Your Own Mood Board — December 11 from 2–3:30 p.m. — We want to make sure you start the new year with a great start! Join us for a 2020 mood board making party in the social lounge.
Ugly Holiday Sweater Party — December 13 — Come to our Ugly Holiday Sweater Party in the movie theater and watch festive movies!